New CIA Head?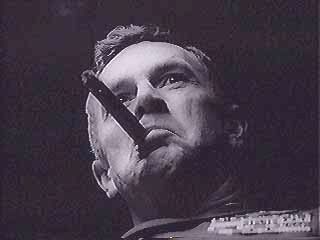 The
new head of the CIA
is going to be a guy who is close to Dick Cheney and the same guy who ran a massive program of warrentless wiretapping of American citizens. Why do I think of this image when I hear that General Hayden is going to be taking over?
Apparently
General Hayden doesn't have much regard for the 4th Amendment
. In fact, he apparently doesn't even know what it says.
He is concerned about our precious bodily fluids.