Put On A Happy Face
"Faced with one o
f the w
o
rst political crises of his administration, President Bush abruptly overhauled his September schedule on Saturday as the White House scrambled to gain control of a situation that Republicans said threatened to undermine Mr. Bush's second-term agenda and the party's long-term ambitions."
New York Times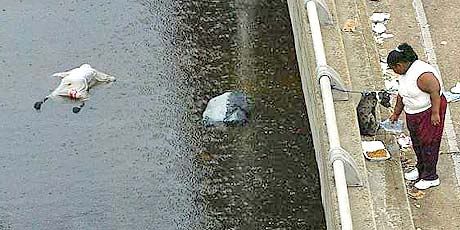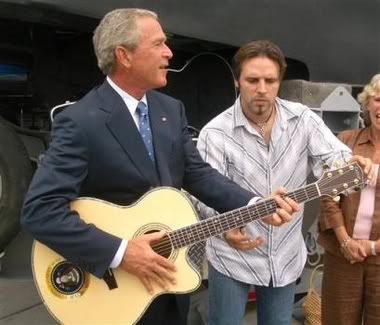 Gray skies are gonna clear up,
Put on a happy face;
Brush off the clouds and cheer up,
Put on a happy face.
Take off the gloomy mask of tragedy,
It's not your style;
You'll look so good that you'll be glad
Ya' decide to smile!

Pick out a pleasant outlook,
Stick out that noble chin;
Wipe off that "full of doubt" look,
Slap on a happy grin!

George Bush