A Sight to Behold in the CA-50 Contest
On Tuesday,
Scott Turner
, a former professional football player entered the contest for Randy "Duke" Cunningham's vacated seat in the CA-50. Turner's candidacy has to be considered a true long shot.
Back in July,
The 51st State
, published a photo of all of the African-American Republicans in Congress.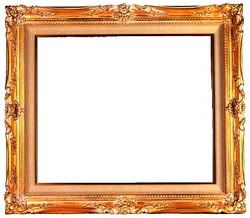 If Republican Turner were to win either the April primary or the June run-off, Turner would be the only Republican African-American in Congress. Currently their are 43 African-American Democrats in the House and one in the Senate.
Over at the
News Blog
, Steve Gillard isn't very optimistic about Turner's chances either in the CA-50 or the Republican Party.
"Look, he may think being a football player open doors for you, but the reality, the California GOP is one of the most racist in the country, and that's saying something. He can talk about Jesus all day long, but the fact is they are not going to send a black man to Congress."



Turner, who has been doing motivations speaking and Christian life mentoring during his off-season breaks, interned for Representative Duncan Hunter (CA-52) last year. I suspect that Turner is a pretty solid guy, with a desire to serve. But, as a judge of character, I think that his association with a pay-to-play slime ball like Hunter suggests that Turner isn't quite ready to play with the political pros.