Surfs Up, Dude.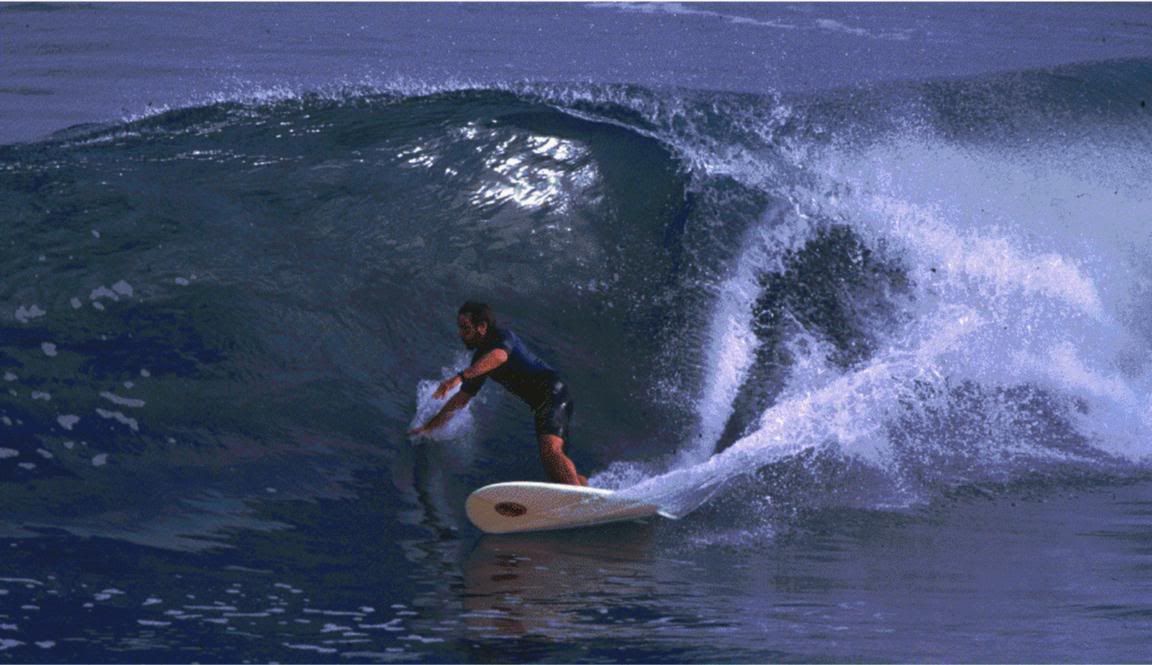 I can't believe that wingnuttia hasn't jumped on the case of Clark Foam. If, Grubby Clark, the 74 year old president of the company is to be believed, his 45 year old business was shut down by a combination of the EPA, the Orange County (California) Fire Authority, Orange County Health Department and the South Coast Air Quality Management District.
Clark's company was responsible for the manufacture of 80-90% of world's supply of foam blanks for surfboards. The picture that one gets from the
seven page fax
that Clark sent to his customers in early December, suggests a business encircled by rapacious regulatory agencies, bent on destroying his business. Clark describes incident after incident of regulatory interference with his operations. Based on his description, Clark Foam was ground zero for every regulator in Southern California. His decision to shut down his business was the only reasonable one he could make. Or was it?
According to the Orange County Register, there was no regulatory crackdown at Clark Foam. Most of the agencies Clark details in his fax had only the most general knowledge of the company and no record of either complaints or on-going investigations.
"Clark, 74, didn't return calls Monday and Tuesday to comment on the closure. In his seven-page statement to customers, he said a crackdown by local, state and federal authorities over his use of certain chemicals forced him to close his 120-employee operation.
But several government agencies, including the Environmental Protection Agency, said Tuesday that Clark Foam was in compliance with local, state and federal codes related to its use of hazardous materials and that they were not responsible for his closure.
"There's a whole bunch of surfers out there complaining we shut them down," said EPA spokesman Mark Merchant. "We didn't shut him down."
Merchant said his agency cited Clark Foam in 2003 for minor infractions, including failing to have a proper emergency response plan in place in the event of a chemical spill. The federal agency gave Clark Foam until May 2004 to comply, which it did.
"We haven't heard from him since," Merchant said."

Clark cites the possibility of civil and criminal proceedings as both the reason to close his business and the reason he can't comment on the specific issues. However, the regulators he identifies as waiting to pounce on both him and his business seem as confounded by his decision to close the company as are his customers.
"Clark wrote that state and county regulators had "made it very clear they no longer want manufacturers like Clark Foam in their area."
However, Capt. Stephen Miller, a spokesman for the Orange County Fire Authority, which tracks hazardous chemicals, said Tuesday that Clark has been in compliance with all the agency's fire codes and that he has no idea why Clark chose to shut down.
"This sounds like this is a business decision," Miller said.
South Coast Air Quality Management District spokesman Sam Atwood said that after an inspection of the plant earlier this year, the regulatory agency questioned the accuracy of Clark's emissions report.
"We believe it had underreported its toxic emissions," Atwood said. Atwood said inspectors were specifically looking at smog and TDI emissions. It was unclear late Tuesday if Clark had re-reported its emissions to the AQMD, Atwood said.
However, Atwood said Clark Foam has never been in violation of AQMD's emission requirements. The agency, which tracks air-quality standards, said it's also never logged any public complaint about Clark.
Miller said the fire authority had not fined Clark and was not "aware of any action taken by any other agency" that would force the facility to shut down."

So, there you have it folks. A 45 year old family business shut down by over-zealous environmentalists.

No, wait.... What it appears you really have is a half century old family business shut down by a 74 year old nut case with a persecution complex. The losers? A broad swath of craftspeople in the surfing industry and surfers in general who will pay higher prices for potentially inferior products.